Art in Public Places Program
Art in Public Places is uniquely positioned to advance and support art and artists across Washington. Our goal is to build and care for a State Art Collection that is impactful, accessible, and valued. We seek lasting artworks that reflect Washington's diverse communities.
Our current public art opportunities are listed below.
Banner image: Amy Cheng, Nature Provides (detail), 2020. Located at Western State Hospital. Photo by Dale Lang.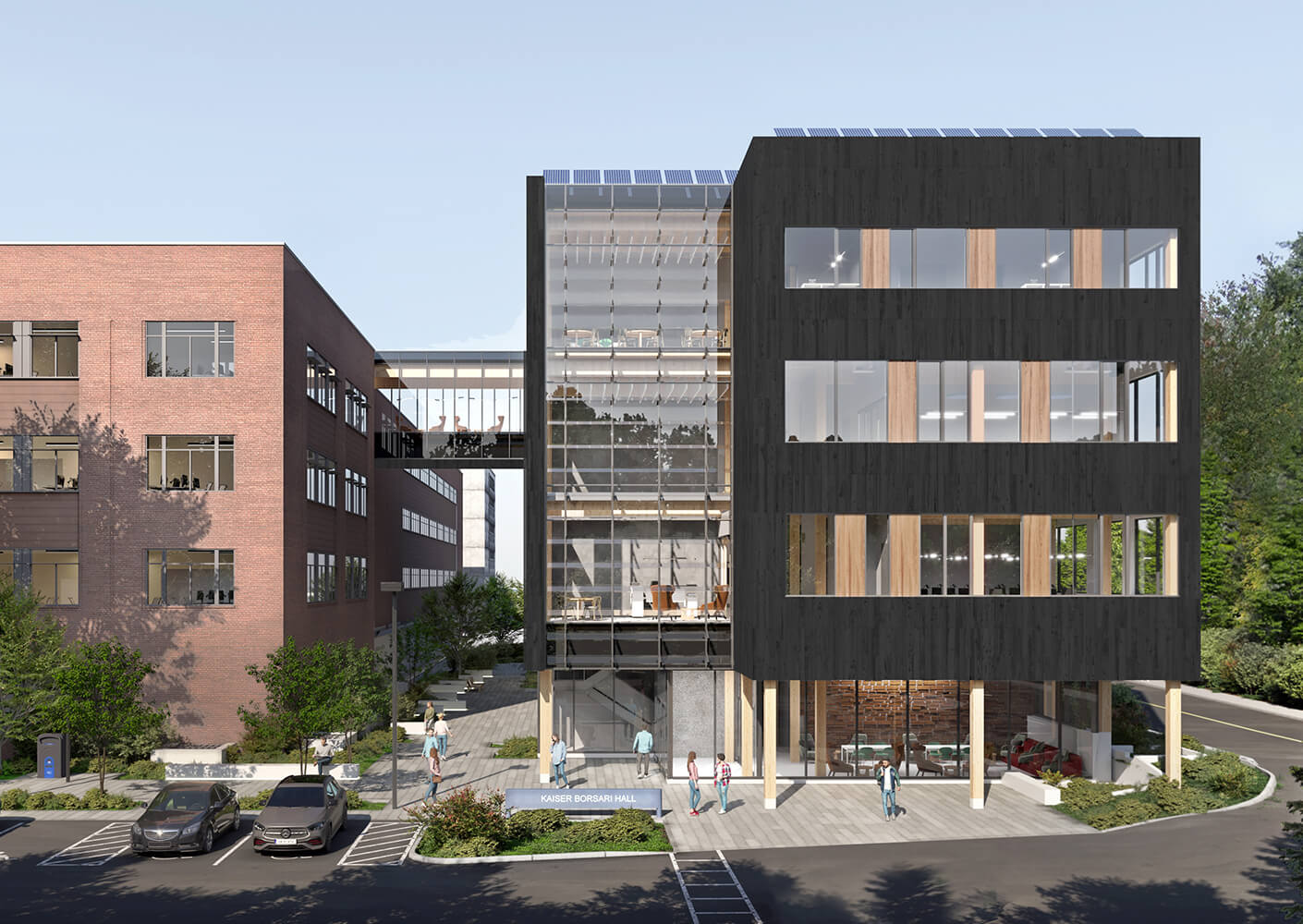 Image credit: Perkins + Will, Concept rendering only

Request for Qualifications
Western Washington University
Washington State Arts Commission (ArtsWA)

Submissions Due: Tuesday, July 19, 2022, 4PM Pacific
Estimated Budget: $198,000 (inclusive of design, fabrication, installation, and tax)
this is an exciting opportunity for an artist or artist team to create an artwork for WWU's internationally recognized Sculpture Collection in Bellingham, Washington. Funds for this public art project were generated through the construction of the Kaiser Borsari Hall Electrical Engineering Building (rendering above). Although there is no obligation to create artwork on this location, there are site opportunities within and in proximity to the building.

Before you begin your application, please read the complete RFQ guidelines.